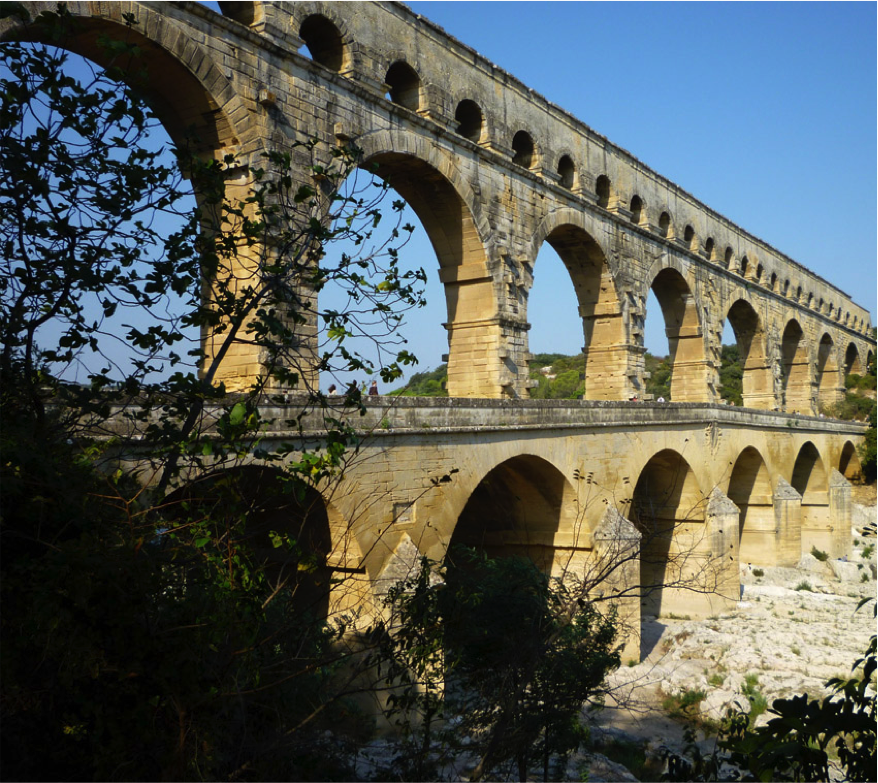 The Pont du Gard was constructed by the Romans in the first Century AD to carry water from a spring near Uzes, France to the provincial Roman colony at Nimes.
The 50 km long aqueduct drops only 17 m over its entire length; the drop from one end of the bridge to the other is just 2.5 cm – 1 inch – a gradient of only 1/3000.
This precision would be difficult to engineer and build today; no one knows how the Romans managed it more than 2,000 years ago.
Pont du Gard certainly passes the Vitruvian "commodity" test of quality: in its early years, it carried 200,000 cubic meters (44 million gallons) of water a day to Nimes.
(Photo: Charles Nelson)