Tieran Kimber, Architect
Principal, ThomsonAdsett Architects & Studio Leader, Victoria, Australia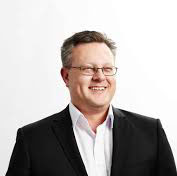 See Tieran's MQIA Chapter 3.3: ThomsonAdsett Case Study
I am the Studio Leader (Victoria), and Partner at ThomsonAdsett. I have over 18 years' experience in designing and delivering projects with an emphasis on seniors living facilities, with a passion for creating user-focused designs that enhance quality of life. I bring a wealth of knowledge and expertise in the current and future directions of designing accommodation for the elderly – an area of which I investigated in my university thesis, and continue to be passionate about today.
I have delivered several notable seniors living projects including Continuous Care Retirement Communities (CCRCs) in Melbourne such as UAC Noble Park which accommodates up to 34 high care, 17 low care, 17 dementia care residents, and UAC Kingsville, comprising 49 apartments and 68 residential aged care beds. More recently I have worked with over a dozen clients across Victoria and Tasmania working across both the not-for profit and private sectors.
I have continued to focus on key innovations in the area of dementia design and continue to explore new directions with key clients. I have also been working towards the creation of more integrated boutique hotel-style living options for seniors, with two high-end integrated developments.
As Studio Leader I am committed to utilising technology and project delivery systems to bring about innovation on projects and enable clients to become more closely involved in the design process.