Peter Whitelaw
CustomerWise Pty Ltd, Melbourne, Australia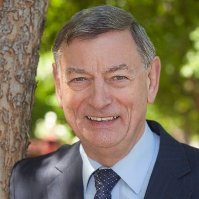 See Peter's MQIA Chapter 7.2: Building client centricity.
Peter Whitelaw draws upon his extensive training and wide experience to deliver customer centricity to entire organisations – from the leadership team, through line managers and back-office staff to the customer-facing people on the front-line. He achieves this by designing a customised program that is likely to include identifying the challenge, applying diagnostic assessments, prioritising the solutions and implementing agreed projects.
His objective is to create culture change, awareness, trust, commitment and advocacy so that customers, new and old, experience a new level of responsive service and innovation. The outcomes are customer satisfaction and loyalty, attraction of new customers and increased market share.
Peter facilitates workshops on:
Building a Trust Environment
Competitor Intelligence Gathering
Customer Centricity
Customer Insight and Foresight
Customer Service
Engaging People in Change
Listening Skills and Story-telling
Rewards and Incentives
Self-Directed Teams
and implements Change Management of:
A Day in the Life of a Customer
Account Planning
Communications Strategy and Plans
Customer Immersion Programs
Customer Innovation Programs
Customer Journey Mapping
Stakeholder Analysis & Engagement
Value Proposition Development
Voice of the Customer through Employees (VOCE)