Paul Tilley MAIB
Lecturer, Construction Management, University of Southern Queensland, Brisbane, Australia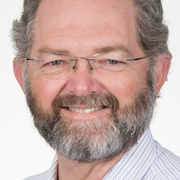 See Paul's MQIA Chapters:
Chapter 9.5: Quality consequences of fee cutting
and
Chapter 10.8: Measuring & improving document quality.
I have been involved in the building and construction industry since starting as a building cadet in 1975 and over the years, have gained extensive construction industry experience in both the public and private sectors. After 10 years with a government "Works Department", I entered private industry, working for a number of builders and project management consultants, in a variety of roles.
In 1995, I joined the CSIRO's Building, Construction and Engineering Division as a Construction Systems Researcher, to investigate issues relating to construction process efficiency, industry benchmarking and to develop indicators for measuring both project and industry performance.
In 2004, I moved to the UK to further my career in Construction Management research, joining the University of Salford as a Research Fellow in the Salford Centre for Research and Innovation in the Built and Human Environment (SCRI), to assist Dr. Lauri Koskela in the further development of the theory of "Lean" project and production management, as it relates to construction. In 2005, I joined the University of Strathclyde to conduct research on the implementation of "Lean Construction" philosophies and methods in a Scottish housing development company. In 2007, I joined the University of Dundee as a Teaching Fellow to teach Construction Management to undergraduate and postgraduate Civil Engineering students. In 2008, I joined Loughborough University as a Research Associate to carry out a pilot study aimed at setting up a Lean Construction Data Laboratory… similar to CE's National KPIs.
Due to personal family issues, I returned to Australia in 2009 and since then, have been lecturing part-time in Construction and Project Management. Recently, I was appointed as a full-time Lecturer at the University of Southern Queensland, to help develop and deliver Construction and Project Management programmes currently being offered and planned to be offered in the future – an exciting opportunity!