David Sutherland
Director of Planning and Design
Fender Katsalidis (Aust) Pty Ltd
Web: fkaustralia.com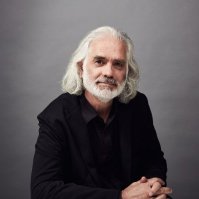 See David's MQIA Chapter: 6.4 The art of presentation.
A design architect renowned for his enquiring mind, David's long and distinguished career with Fender Katsalidis began in the position of practice manager, where he successfully guided the firm through the challenges of its formative years.
Eschewing the accepted wisdom of the day, he was instrumental to our pioneering, design-led implementation of 3D architectural modeling technology and its initial application to Eureka Tower—a confluence that would establish the practice as the world's foremost authority in the field at the time.
The evolutionary expansion of the practice would prompt David's return to his true passion—designing—and the coincident realisation of a hitherto unexplored talent for urban planning, where his unerring ability to unlock a site has been pivotal to the firm's burgeoning reputation in the design, and subsequent delivery, of large-scale residential, commercial and mixed-use precincts.
Currently an advisor to the ACT Government, David's opinions on urban planning are increasingly sought in both the private and public sectors. With a list of achievements that includes multi award-winning precinct projects like NewActon and 4 National Circuit, and most recently, Melbourne Quarter, it's easy to see why.