Ava J. Abramowitz
Professorial lecturer in law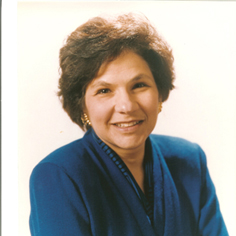 See Ava's MQIA Chapter 11.2: Assertive practice: Designing your way to excellence.
A former assistant United States attorney for the District of Columbia, Ava J. Abramowitz has been serving as a mediator for the federal courts for the District of Columbia since the late eighties, mediating a diverse assortment of civil cases from international and domestic corporate cases to those involving intellectual property and employment discrimination, all of which have placed a premium on negotiation skills. Since leaving her position as a vice president of Victor O. Schinnerer & Company, Inc., the underwriting manager of the CNA Insurance Companies' architects and engineers professional liability insurance program, Ms. Abramowitz has mediated insurance disputes and has also served as an owner's representative on residential construction projects.
Formerly the deputy general counsel of The American Institute of Architects, Ms. Abramowitz is the author of The Architect's Essentials of Contract Negotiation (John Wiley & Sons 2002). A senior fellow of the Design Futures Council, she is also a founding fellow of the American College of Construction Lawyers and is currently serving on its Board of Governors. Additionally, she is serving as the first public member of the National Council of Architectural Registration Boards. A former member of the Governing Committee of the American Bar Association's Forum on the Construction Industry, Ms. Abramowitz is the 2008 recipient of the Forum's Cornerstone Award, the highest award the Forum gives for long-term, exceptional service to the construction industry, the public, and the legal Profession. Previously she served on the boards of directors of The National Museum of Women in the Arts and the National Architectural Accrediting Board. Ms. Abramowitz is a graduate of Brandeis University and the George Washington University Law School.